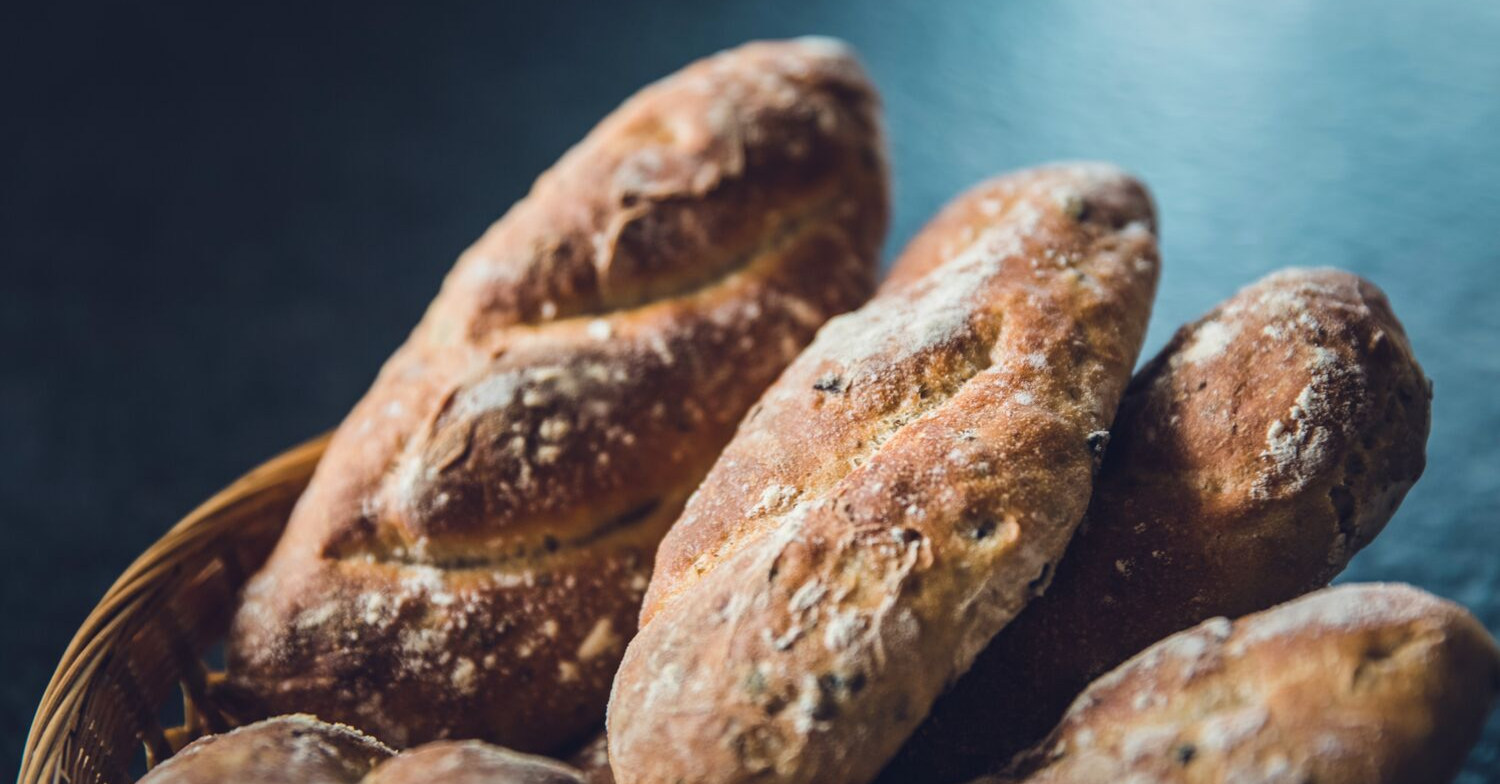 "Then Jesus declared, "I am the bread of life. Whoever comes to me will never go hungry, and whoever believes in me will never be thirsty." – John 6:35
In her 2018 hit song "Hunger", Florence Welch (Florence + The Machine) sings about the hunger we all have as humans and ways in which we try to fill that hunger with different things that come up short or maybe even end up hurting us. She says about the song herself that it "is about the ways in which we look for love in things that are perhaps not love, and how attempts to feel less alone can sometimes isolate us more."
As the chorus of the song goes, "We all have a hunger."
Jesus, the creator and sustainer of all life knows this and He knew it to be true of a large crowd of 5000 people who He physically fed with a boy's lunch in John chapter 6. The crowd loved this. They'd heard about Jesus' miracles and now after tasting this miracle bread were excited for what He'd do next and more importantly how He would keep feeding them.
In verses 26-27, "Jesus answered, 'Very truly I tell you, you are looking for me, not because you saw the signs I performed but because you ate the loaves and had your fill. Do not work for food that spoils, but for food that endures to eternal life, which the Son of Man will give you. For on him God the Father has placed his seal of approval'" (John 6:26-27).
They were excited for what Jesus could give them.
But, they weren't excited about Jesus Himself.
Jon Bloom writes, "Their excitement was that Jesus could take away their hunger, not that he had come to take away their sins (1 John 3:5). For them the miracle bread had become the gospel. What Jesus was telling them here was that the bread was not the gospel, his message of salvation from sin was the gospel (John 3:17). He had come to not save them from starvation but from damnation."
In a sermon on this passage from Angola Prison in Angola, Louisiana, John Piper said, "Jesus did not come into the world mainly to give bread, but to be bread." And secondly, "he did not come to be useful, but to be precious."
Oftentimes we can treat Jesus like a genie in a bottle, a lucky rabbit's foot, or a cosmic vending machine in the sky – simply there to give us our hearts desires. Again, Piper writes, "Jesus Christ did not come into the world to assist you in meeting desires you already had before you were born again. He came into the world to change your desires so that he is the main one."
All of the signs and wonders and miracles Jesus performed were to show that He was the only one who could truly satisfy. "Whoever believes in me will NEVER BE THIRSTY."
We all have a hunger.
We all try to fill that hunger with things that leave us hungry.
May we know and find and treasure Jesus – the bread of life and the "food that endures to eternal life."